Head Lice Removal & Treatment Protocol
Before Treatment Advice
In order to conduct a proper head screening, each individual should wash and dry their hair completely.

Brush and comb all family members hair, as this will add to the time it takes us if we have to do this.

No products, such as gels or hairspray should be applied to the hair, as this makes it difficult for our technicians to proceed with their job.

Wearing a button down shirt will make it easier to remove after the head lice treatment.

If the hair is long, please braid or twist the hair; it will save time and aid in the handling the hair.

There is no need to stress over all the cleaning in your house; lice can't survive off the head, living in the environment for no longer than 17-24 hours. There is no cleaning necessary until after treatment. We will give you all the tools and knowledge to handle this in a more calm and realistic way.
After Treatment Advice
To reduce your child's chances of a re-infestation, we recommend you pulling long hair back into a ponytail, braid or bun while playing with others and spray mint spray on it to help repel lice.

We strongly encourage you to please call your child's school and any family and friends that have been in contact with your child.

DON'T BE EMBARRESSED TO MAKE THESE CALLS! WHY WASTE YOUR MONEY, PAY FOR TREATMENT AND, SEND YOUR CHILD BACK TO SCHOOL, ONLY TO GET RE-INFESTED BY ANOTHER CHILD?
At HAIR ANGEL NEW YORK we do not charge per hour. Our flat rate fee includes two FREE follow up re-checks!
You'll never have to pay a minimum amount and there are no hidden fees.  Using the renowned Shepherd Method™, we guarantee
the safest and most thorough, lice removal process.
Head Lice Removal Treatments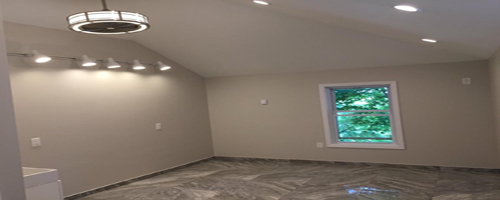 *NEW* Studio Salon
Our new HAIR ANGEL NEW YORK, studio salon is the perfect spot for lice removal services. This new spotless space offers complete privacy, proper lighting and the best tools for removal and treatment. Call us today to set up your appointment! 1.917.697.2658
School and Camp screenings
School settings are one of the most common environments for head lice ("pediculosis") to thrive and be transmitted. Children, especially young children do not observe the norms of personal space, rather they love to hug and lean on one another. This head to head contact is how lice is transmitted from one child to another and has no bearing on personal hygiene or cleanliness in the home or school. The best way to keep your child and the schools lice free is to be proactive.
Hair Angel New York specializes in the removal of head lice and also head screenings. We send in a team of clinically trained technicians to the schools to make the process smooth and efficient. The clinically trained technicians will check each class and faculty in a discreet and private manner, so that no child feels embarrassed or ashamed. We educate teachers and staff about precautionary measures and how to recognize early signs of head lice and will even educate parents at PTA meetings. Parents will appreciate the positive efforts by the school to keep their children safe.