FULL SERVICE HEAD LICE REMOVAL TREATMENT CENTER
AT HAIR ANGEL NEW YORK WE DO NOT CHARGE PER HOUR. OUR FLAT RATE FEE INCLUDES TWO FREE FOLLOW UP RE-CHECKS!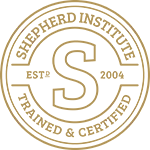 Did you know?
Did you know that common over-the-counter treatments no longer work because today's lice has been resistance to them and that the only way is the strand by strand method – not relying on harsh chemicals that enters into the individuals blood stream.
Hair Angel New York was one of the few companies selected to participate in a study conducted at the University of Massachusetts, Amherst. This study proved to find that most head lice found now carry a gene mutation that makes them resistant to the standard Over-the-counter products like RID and NIX.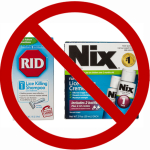 Hair Angel Testimonials
I am compelled to write about my experience with Hair Angel NY after my family's recent "lice crisis". From the moment I called the number listed on the website, on a Sunday I might add, the owner herself, named Daryl, called me back as I was leaving her a voicemail message!
Hair Angels is awesome. My daughter had lice and I was in a panic. I didn't know what to do. A friend recommended Daryl to me. I called her and she calmed me down. She was able to come that day. My daughter was able to go to school the next day. Daryl answered all my questions, and there were many.
I met Daryl through a friend. She explained how Hair Angel NY removes head lice. The day I found head lice on my daughter I was an emotional wreck. I went to the pharmacy and purchased rid products for head lice removal. I found myself purchasing the same product a month later…
Lice Treatment & Head Lice Removal Center
Trained and Certified Using The Shepherd Method™ Strand-By-Strand Nit Removal Technique
Hair Angel New York is a professional head lice removal company in New York trained and certified in the renowned Shepherd Method™, the safest and most thorough, lice removal method available today. Our technicians have gone through over 45 hours of extensive training and education in order to become certified in the manual strand-by-strand technique.  Most companies only use a metal comb as their main tool for finding bugs and nits and charge a high fee. We take head lice removal one-step further.
Lice Treatment Process can take between 2-3 hours depending upon the amount of infestation, length and texture of hair and the ability of the client being able to sit for that time period.
First we comb, and then we divide the hair into small sections, examining each & every strand of hair for remaining eggs and nits, removing them by hand, one nit at a time. We know this is the only way to guarantee thoroughly clean, lice free hair and to provide our clients with the best service possible.
We urge you to do your research before choosing a lice removal service. The Shepherd Method™ is the safest and most effective lice removal method.
All of our technicians are mothers too and have all gone through the same chaos and panic first hand with their own kids. We understand what it feels like to get the notice from your child's school or the phone call from a friend, they just had a play date with. First panic sets in not knowing what to do, then anxiety looking at your kids and all the cleaning that needs to be done. You start frantically searching the Internet for any information you can find, only to find that the information is incorrect. We understand, because we've been there too! There is an amazing amount of mis-information out there and we will show you how to properly handle your child's belongings, as well as how to treat your home.  We can evaluate your home and advise you on how to deal with your furniture, stuffed animals, clothing, and answer any questions you may have.